SW China mourns quake victims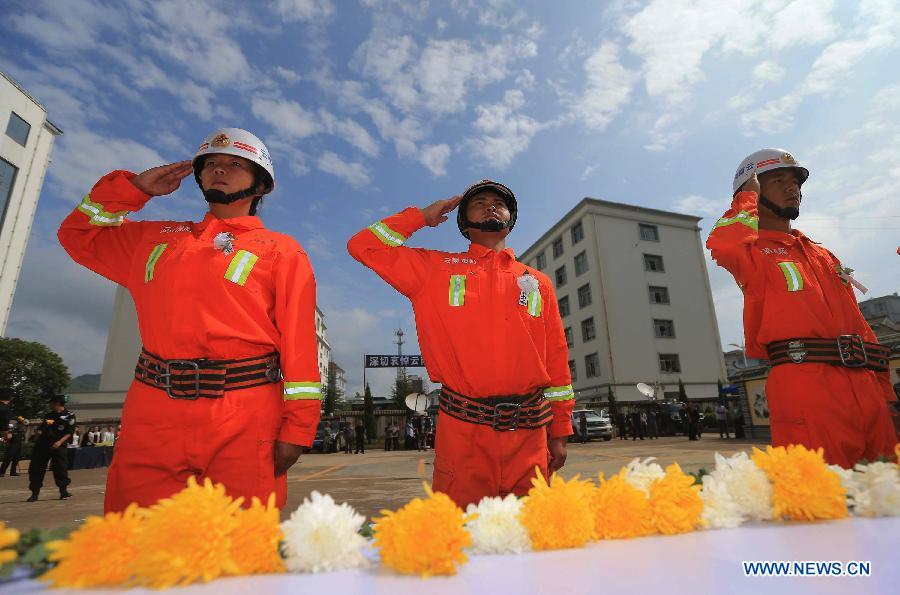 At 10:00 am Sunday, local residents and rescuers stand at the memorial service for the victims in the 6.5-magnitude quake that struck Ludian County on Aug. 3. [Photo/Xinhua]
LUDIAN, Yunnan - Amid sirens and horns wailing, people stood in silence on Sunday in tribute to victims of a massive earthquake in a remote town in southwest China's Yunnan Province.
At 10:00 a.m. Sunday, local residents and rescuers stood at the memorial service for the victims in the 6.5-magnitude quake that struck Ludian County on Aug. 3.
People presented white and yellow chrysanthemum to mourn the 617 people killed in the devastating quake. Another 112 people are still missing.
Amid the wails of car horns and sirens, all people at the public places around Yunnan stood in the 3-minute silent tribute to the victims.